Lighting Upgrades For Higher Property Value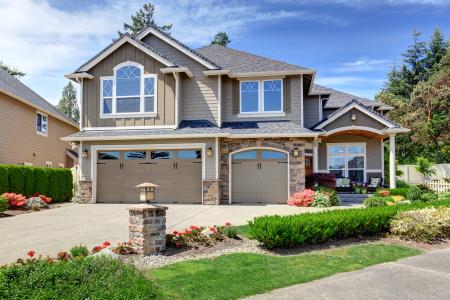 When your home or even your business has outdated, nonfunctional, or even just ugly lighting, it might be time to consider upgrading. At Hybrite Electric LLC, we can handle any lighting upgrade you'd like to make, indoor, outdoor, landscaping, pool, and even security lighting.
Anything you chose, just make sure you use a reputable electrician from a company like Hybrite Electric LLC to handle it. You never want to attempt a DIY lighting project or hire and ameture, especially if you are looking to improve your property's value.
Aesthetic Upgrades
Lighting construction projects and upgrades can elevate the aesthetic allure of your Miami home or business. At Hybrite Electric LLC, we provide a variety of interior and exterior lighting installation services to improve your property's energy economy, create an inviting atmosphere, and even increase the resale worth of your home.
One of the most common and basic lighting upgrades is recessed lighting. Recessed lighting gained popularity about a decade ago, and this type of lighting is now popular among those who prefer a contemporary, sleek, and clean appearance. Recessed lighting, in addition to looking pleasant, can increase the appraised worth of your property because it is a desired characteristic for those who are house hunting and is expected to remain so for decades to come. To prevent mistakes, make certain that you only hire experts to install your recessed lighting.
Upgrading or putting new lighting always has a positive return on investment, and with a skilled company like Hybrite Electric LLC behind it, you never need to fear shoddy cabling or uninsured accidents.
Functional Upgrades
Function upgrades usually come in the form of a pool, pathway, or security lighting. Security lighting, for example, can greatly improve your house's appraisal value if done correctly. Security lighting is a wide term that refers to a variety of lighting options that are intended to deter vandals or to illuminate regions of your property's exterior for better sight. Depending on the client's needs, this can vary from something as simple as a motion-activated entrance light to something as complex as moveable spotlights.
Pool lighting can also be functional, as it can serve as a safety feature. The number of children, dogs, and sleepwalkers who tumble into pools on darker evenings is too high to overlook, but pool lighting can help everyone see where peril starts so they can avoid it. Give us a call at 786-663-9961 to speak with an expert about how the finest electrician for Miami is lighting pools in your region.