Recessed Lighting Installation Professionals In Miami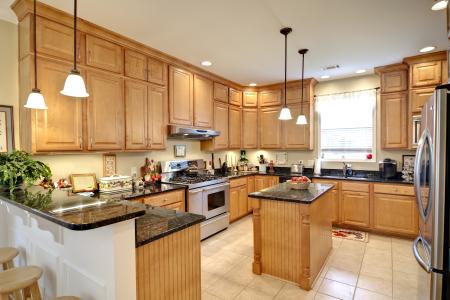 For a modern look when it comes to your property's lighting, Hybrite Electric LLC offers recessed lighting installations to all of our Miami clients.
Recessed lighting started gaining significant traction about a decade ago, and this style of lighting is in full swing for those who like a modern, sleek, clean look. In addition to looking nice, recessed lighting can also improve your property's appraisal value as recessed lighting is a desired trait for those who are house hunting, and is said to continue to be desired for decades into the future. But you need to be sure you are only trusting professionals to install your recessed lighting to avoid any mishaps.
At Hybrite Electric LLC, our electricians are trained thoroughly and completely, fully licensed, and insured. This means you never have to worry about a Hybrite Electric LLC electrician coming to your house for your recessed lighting installation. With years in the electric industry, we've become experts in recessed lighting as well as all other lighting installation services, such as cabinet lighting. With this, you can rest easy that your Miami property will always be in good hands with Hybrite Electric LLC on your recessed lighting project.
Recessed Lighting Fixtures
Currently, recessed lighting fixtures differ by whether they are canned and the different types of trims and sizes. There seem to be endless amounts of trims and new designs coming out each year, so there will no doubt be a trim perfect for you. Can lights are set into the ceiling with the bulb hidden from view. Oftentimes can lights blend into the ceiling better than canless lights. Canless lights are LED lights that are flush against the ceiling, and can be more energy efficient due to being LEDs. Other than that, the size of the recessed lighting usually varies from 3 to 6 inches, and the best option would depend on the size of the room and how bright you would like it to be.
The Lighting Installation Pros
As the number one electrician for Miami, being experts in lighting installation is a given. We are fully licensed and insured, and offer competitive rates and a satisfaction guarantee that will always keep us a step above the competition. When you are looking into upgrading your lighting in your Miami home or commercial business, look no further than the pros at Hybrite Electric LLC. With our expertise, you'll always end up with stellar results.