Security Lighting Installation Specialists To Protect Your Miami Property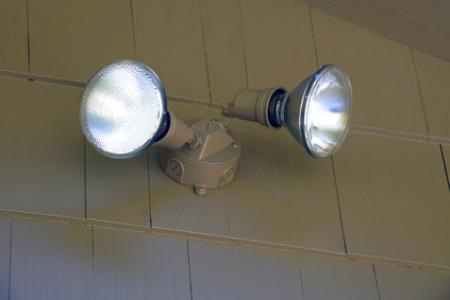 Hybrite Electric LLC suggests security lighting if you want to feel more safe about your Miami home or business. Security lighting is a broad word that refers to a variety of lighting choices designed to discourage vandals or illuminate areas of your property's exterior for improved visibility. Depending on the client's requirements, this can range from as basic as a motion-activated entryway light to as complicated as movable spotlights, though the former is the most common.
Security lighting is often considered one of the best ways to protect you and your property at night, while alarm systems and their signs are meant to protect you and your property at night. With these combined systems, you can be guaranteed as much safety as possible 24/7.
In today's world, protection is essential. To learn more about the advantages of security lighting, contact 786-663-9961 and inquire about the outdoor lighting choices available for your Miami home.
Dusk-To-Dawn Activated & Motion Sensor Lighting
Motion sensor lighting has greatly improved security lighting systems since they were first invented and established years ago. Not only does it startle potential criminals on your property and deter them from attempting to complete their initial intention, but this type of lighting is also energy-efficient.
This type of security lighting will come on at sunset and stay prepared to switch on all the way until sunrise, so you don't have to worry about the motion sensor going off constantly throughout the day and wasting energy.
To learn more about how dusk-to-dawn activated motion sensor security lighting can help you and your property, give us a call at 786-663-9961 to speak with our experts on the topic.
The Lighting Experts
Security lighting installation is an excellent option for both business and residential buildings. Residents of Miami are aware that Hybrite Electric LLC provides the finest and most affordable exterior lighting services.
We are not only well-known in the business for our expertise, but we also give competitive rates and a satisfaction guarantee. When you combine that with our outstanding customer service, it's easy to see why Hybrite Electric LLC is the best electrician for Miami. Our clients return to us time and time again for each of their new electrical needs.
Give us a call at 786-663-9961 to arrange your free estimate to see what Hybrite Electric LLC can do for all of your outdoor lighting needs, from pool lighting to security lighting.