Cabinet Lighting To Modernize Your Miami Kitchen & Pantry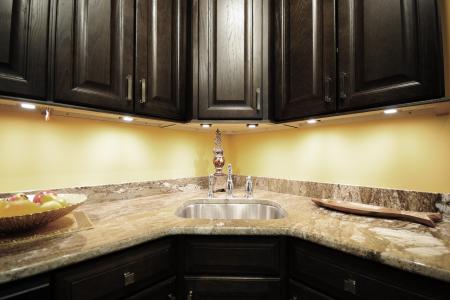 If you're searching for modern and energy-efficient cabinet lighting for your Miami home, we can help you out. Hybrite Electric LLC's experienced experts are pleased to provide the finest cabinet lighting service in the region. Upgrade the aesthetic and financial worth of your business or private household with skillfully executed cabinet lighting installations from our specialists.
Call Hybrite Electric LLC for cabinet lighting services at 786-663-9961 immediately to improve the appearance and effectiveness of your Miami kitchen and pantry. When you use our superior electrical service, you can save money on your energy bill while also increasing the visual appeal of your home. Make the most of what you have by depending on us for cabinet lighting services that are easily arranged and reasonably priced.
Reach out to us now at 786-663-9961 to see what cabinet lighting can do to modernize your Miami kitchen and pantry.
Kitchen Lighting Installation
Changing your kitchen lighting can completely alter the way it looks and feels. While cabinet lighting can make a world of difference, kitchen lighting is the biggest and most obvious change a person can make to their home. With kitchen lighting, recessed lighting is common to add a modern style while also being practical and cost-effective.
You don't have to live the rest of your life with just a dome light in the center of your kitchen. Reach out to Hybrite Electric LLC to ask the experts what they would do to your kitchen lighting to improve the visual appeal of your kitchen. In addition to making your space feel more alive and in time, new kitchen lighting installation can greatly improve the value of your home. Kitchen upgrades of any manner are known for being one of the best ways to get a good return on investment
The Cabinet Lighting Pros
When looking for an electrician for Miami home or business owners, coming across our page would be the best thing that can happen to you. With years of experience and a fully licensed, fully insured team of electricians, Hybrite Electric LLC are subject-matter experts on all things electric, wiring, and lighting. Not only do we have the firmest grasp on our industry on a technical and safety level, but we also have experience in improving property value by understanding what is considered modern and high-value when it comes to lighting and electrical upgrades and installations. Next time you are considering getting some electrical work done for your Miami home or business, don't hesitate to reach out to Hybrite Electric LLC.