Miami's Phone, Voice, & Data Wiring Specialists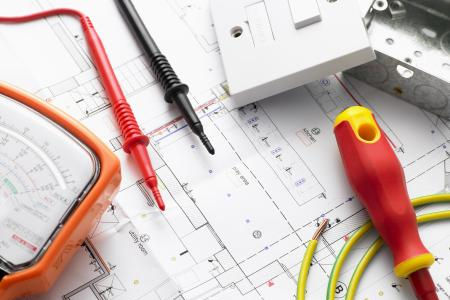 A reliable communication system is built on flawless phone wiring and voice and data connections. Hiring an expert is always recommended because stable telephone networks are essential to the operations of most Miami companies and even in residential properties, despite the rise of cellular devices.
Communication is essential for providing dependable and constant support to your clients, and having a landline as a homeowner is always going to have its importance. Our Miami electricians provide phone wiring, voice wiring, and data wiring options for companies and homes of all kinds.
Our electricians manage all facets of phone system installation, including cable routing, switchboards, cabling frameworks, surge-protection devices, equipment installation, and more. You won't have to worry about all of those little steps when hiring Hybrite Electric LLC, so you can just rest easy knowing it will all be installed and sorted out soon.
To find out why citizens of Miami are choosing Hybrite Electric LLC for all of their phone wiring needs, feel free to call us at 786-663-9961 to talk with one of our experts.
Data & Voice Wiring For Wired Connections Throughout Your Home
Things start to get a little complicated when you involve networking into your house and company connections, but Hybrite Electric LLC is here to set you up correctly so you never have to worry about it again.
Voice and data wiring connects your end device, such as a computer, phone, printer, or fax, to the world of technology, enabling it to be used in your company or home. Wiring must be done properly from the start or problems will emerge. Similar to how WiFi makes it possible to use computers and mobile devices, cable wiring is a quicker, more secure, and more connected alternative.
At Hybrite Electric LLC, we have years of experience to ensure your phone wiring, data wiring, and voice wiring projects go smoothly and securely. With our help, we can get your home or business connected to the world of technology in a more immersive way.
The Expert Electricians For Your Phone Wiring
Our skilled team of electricians provides quality phone wiring and networking services in a timely and effective manner. Furthermore, our electricians perform re-installations and expansions to current phone systems. Our expert technicians always ensure that every project fulfills all construction and safety regulations while ensuring smooth interconnectivity for all of our phone installation projects. Hybrite Electric LLC is the electrician for Miami for dependable phone wiring and comms systems.