Panel Upgrades To Modernize Your Miami Electrical Set Up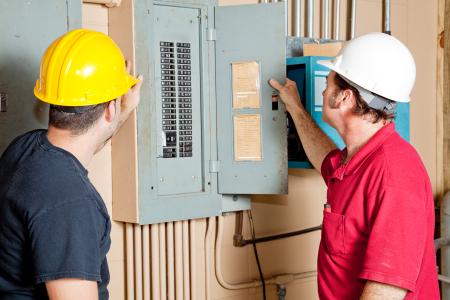 We provide superior electrical panel upgrades for your Miami home. Our premier panel upgrades provide you with fully functional results in an inexpensive and simple manner. Increase the electrical capability of your property by depending on us for the finest electrical panel upgrades available in the area.
When you've noticed that your lights are flickering, your electrical panel is loose or has rust or corrosion, or even if you just have an older system that needs an upgrade for modern electrical demands, a panel upgrade is for you. We have the know-how on everything modern electrical panels and can't help you choose which one you need for your current and future electrical needs.
When you choose Hybrite Electric LLC for your panel upgrades in Miami, you're receiving the finest customer experience imaginable. We provide exceptional client care that makes you feel appreciated as a consumer and earns your future business. Furthermore, we provide unrivaled results that usher your home or business into a new age of electrical usability and security.
Electrical Service Panel Upgrades
When it concerns electrical work, from simple electrical repairs to complex whole house generator installation, it is critical that it is performed correctly and thoroughly. As your local electric service provider, you can count on us to put in the time and effort necessary to ensure that your electrical panel upgrades are installed securely and smoothly. When it comes to electrical work, there is no better company to contact than Hybrite Electric LLC.
We offer affordable services, work with your calendar, and always perform our services properly and up to code. Call 786-663-9961 today to book your panel upgrade work with our experienced experts.
Top-Tier Electrical Services
The risks of hiring an inexperienced electrician are not worth the savings. Having said that, we keep our services affordable so that you can depend on our trustworthy professionals for all of your electrical panel upgrades. By relying on Hybrite Electric LLC, you can keep your house or company functionally safe and sound.
As the most trustworthy electrician for Miami, we're here to assist you with any electrical improvements you require. Choose a dependable business to work with so that you can have peace of mind knowing that your new electrical components are reliable and safe. By providing expertly performed electrical panel upgrades, we are dedicated to providing you with outcomes you can appreciate without worry.