Miami Pool Lighting To Create A Beautiful Resort-Like Outdoor Living Area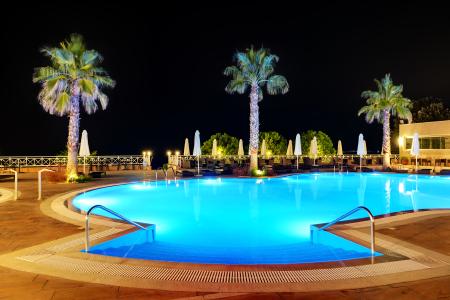 When your Miami property needs a little extra magic, pool lighting is a great option to create a beautiful atmosphere that you will want to spend time being around.
What often separates a residential pool from a commercial pool is proper lighting. So if you'd like your pool to feel more like a relaxing resort, hiring Hybrite Electric LLC to perform pool lighting services is in your best interest. And if you own a commercial property with a pool or fountains, lackluster lighting can negatively influence its visual appeal, and make it look shabby and unprofessional. In both of these cases, Hybrite Electric LLC has the tools and expertise for the project. From your first phone call to designing the lighting layout, and all the way to the day of the installation project, you will be met with industry-leading standards from every direction, customer service, and labor.
To learn more about how Hybrite Electric LLC can be your Miami pool lighting expert, give us a call at 786-663-9961 and speak with the professionals yourself.
Custom Lighting For Pools
When it comes to pool lighting, there is a very wide range of capabilities. In particular, pool lighting designs and features usually involve choosing your lighting type. There are two types of pool lighting systems commonly used: LED lighting and fiber optics. LED light is what we normally think of when considering pool lighting, with usually circular lights situated around the pool evenly disperse or strategically placed to illuminate certain features of the pool, such as the stairs. Fiber optics, on the other hand, are usually installed for flair or charm. Fiber optic lights are commonly used around the edges of the pool or as a design on the bottom or sides of the pool, often made to look like stars in the sky.
In both of these cases, there is a wide variety of colors and designs that can be used, and they are often both used in pools due to having differing strengths and weaknesses.
Pool Lighting For Safety
Security lighting isn't the only lighting service that can keep you and your property safe. Pool lighting is also used for safety reasons. On dark nights, the number of children, pets, and guests that fall into the pool is too great to ignore, but pool lighting can help everyone see where the danger begins so they can better avoid it. To see how the best electrician for Miami is illuminating pools in your area, give us a call at 786-663-9961 and talk to a professional.