Experienced Electrician Serving Miami Shores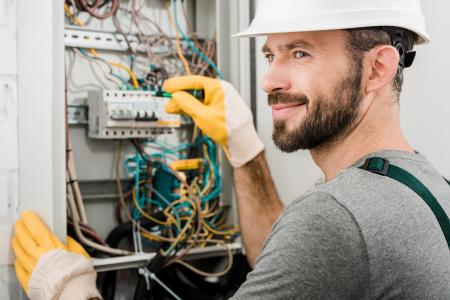 Hybrite Electric LLC has you covered when it comes to the most reliable electrical services for houses in Miami Shores. We're here to help you as your dependable Miami Shores electrician who works in your best interests. We make our services simple to organize and reasonably priced so you can count on us for electrical services as often as you need them.
Call Hybrite Electric LLC at 786-663-9961 to make up a meeting whenever you need electrical services for your Miami Shores house or company.
We will provide you with expertly handled electrical services that will end up leaving your property running more securely and effectively than ever before. Join our dedicated local clientele and discover what all the hubbub is about.
Forty Myer's Best Electrical Repairs Service
If you require electrical services in Miami Shores, contact us. We have the electrical repairs you need, whether you need help with switches, connectors, breakers, or any other electrical components. Restore the usefulness of your property by relying on our seasoned professionals to restore the efficiency and effectiveness of your electrical assets. You can trust in the skilled and experienced work of our electrical repairs experts to properly and efficiently fix any electric system issues you may have.
If you need electrical maintenance for your Miami Shores house, you can count on our experts to get the job done right. We can help you with your electrical issues whether you own a commercial or residential building in the area. Contact 786-663-9961 right away to arrange a time for electrical repairs.
Top-Notch Electrician For Miami Shores
Entrusting Hybrite Electric LLC with all of your electrical needs will keep your house or company running smoothly. Attempting to handle electrical DIY tasks, no matter how trivial the electrical repairs appear to be, is never a good plan. Rely on a Hybrite Electric LLC electrician to keep you safe and secure while maintaining your property's electrical systems.
We never cut corners or overcharge for our services, so you can depend on us instead of trying electrical projects yourself. Take advantage of our low-cost electrical services for your safety, and watch as the improved energy economy of our services more than makes up for the service over time.
As the best electrician in Miami Shores, we endeavor to provide first-rate services, from customer service to labor. With Hybrite Electric LLC, you can be confident that your job is in capable hands, as we offer a satisfaction guarantee.